Hoo boy, it has been way too long since I've done a little set of reviews, especially considering when the last one was and how many dang books I've read since then.  These will be just short thoughts, with a couple of books probably getting full reviews later.
Library Books
OK, so, first thing:  I vastly overestimated my ability to read books in a timely manner.  Most of the books listed from last time (which was posted in June??? oh sweet jimmy jams) ended up returned unread as I had more coming in and was not feeling them.  I'll get to them eventually, but, ah, not for a while yet.
Anyway, on to the books!
The Killers by Ernest fuck off Hemingway
You might be able to tell that I really hate Hemingway.  I only read this because it was included in a list of great film noir based on books.  Let me just say now, the movie is way better than the story.
Knife Creek by Paul Doiron
Incredibly good
Like, 10th in series or something
Picked it up without knowing anything and followed fine
Need to find the rest to read them all
Author offers signed hardback pack and I NEED
Final Girls by Mira Grant (aka Seanan McGuire)
Different
Wasn't really a fan
Short enough I could finish it fine
Would probably not check out again
Security by Gina Wohlsdorf
Cool from a logistics perspective
Watching where everyone is and how things lead to others
Narrator was annoying
Wouldn't buy, but didn't feel I wasted time
The Field of Cloth and Gold by Magnus Mills
The bitter satire I've been missing
So very British, in a good way
Looking forward to reading more from him
The No.2 Feline Detective Agency by Mandy Morton
THIS piece of shit
Will post full (Goodreads) review (but with swears)
So racist
It's cats, how do you fuck that up
So very British, in a bad way
Ragdoll by Daniel Cole
Holy shit, this was my jam
Totally thought about this plot before, tho
Just saying
Loved all the characters of the team
Heart-wrenching yet so damn fun
I can't wait for the next one
(why tf did the paperback screw up the cover)
I Am What I Ate and I'm Frightened by Bill Cosby
Nice short afternoon read
Listen, I still make "Why is there air" jokes, I can't stop
Revenge by Yoko Ogawa
Oh my god this was my everything
I desperately need to own this
Eleven short stories and every one ties into the others
Just fucking beautiful
My Books
I actually did read some of my own books, go me!
Illness as Metaphor by Susan Sontag
Very good
A bit rambling at times, but coherent
Still very relevant, esp to chronically ill me
Great historical reference
Medea trans. by Rex Warner
Anyone who doesn't come out loving Medea is a fool and a liar
BAMF
Seriously, she's like my #lifegoals
Really great translation, very easy to follow
Shit, I've actually read a lot.  Go me.
Current Library Books
These are all the ones I've checked out as of now.  We'll see what I make it through.
See What I Have Done by Sarah Schmidt
Really enjoyed Part 1
Returned because I really need to start reading my own books
Will definitely check out again, if not buy
Dead on Arrival by Matt Richtel
"Eleanor listened to the wheels unfold–a sound that reminded her of a baby's hum."
What the fuck is a baby's hum?
Does it not know the words?
So anyway, your honor, that's when Death of the Author became accurate
Hard pass on the rest of the book
And all the rest I haven't started yet.
Burning Your Boats by Angela Carter
Are You Sleeping by Kathleen Barber
The Ready-Made Thief by Augustus Rose
Idaho by Emily Ruskovich
Ella Minnow Pea by Mark Dunn
The Cemetery Boys by Heather Brewer
That's it for this quick update!  I'll be making a longer review about The No. 2 Racist Feline Book probably around next week, because the end of this week is busy with, shall we say,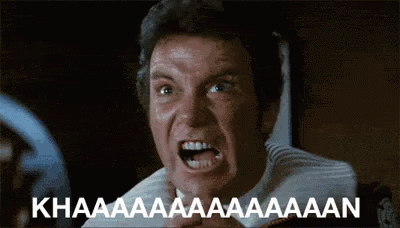 ---
You can see the longer review before everyone else by following me on Patreon!  Just a dollar helps a ton and allows me to make more content.  Plus, I'm always open for commissions, and always happy for tips.  And let me know if there's any book (or movie) that you'd like to see reviewed here.  Thanks!